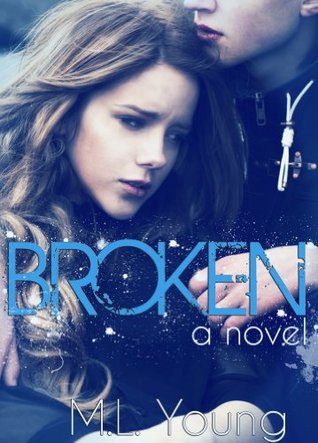 DRC provided by NetGalley for an honest review
Genre:

New Adult Contemporary
Romance
Bailey Wrenn is a small town girl with a big back story. Her mother left when she was young, leaving her in the care of an out of touch alcoholic father that barely noticed her existence. After trudging through life with no clear direction, she begins to wonder if she needs to leave this scarred memory of a town behind and finally move on. When Bailey hears from her friend Julie that life in Chicago is great and she should come out sometime, she takes that open invitation, and comes to visit her old friend with no idea of when she's going to leave.
One night, after Julie drags her from the apartment to see a local fight, she sees Kyle, a mysterious MMA fighter with a winning streak and an elusive personality. He doesn't talk to anybody after his fights, and disappears faster than Bailey can blink. One day during a chance encounter filling out job applications, Bailey runs into Kyle at his work, and the electricity between them is bright enough to light up the city.
It's only when they begin to get close, though, that things are turned upside down. An old boyfriend and a brutal and devastating past makes Bailey believe she can't be close to another man ever again, even if he seems perfect. She feels alone. She's broken.

HEA and no cliffhanger! This is a standalone novel.

*This book is recommended for readers 17 and up for violence, language, and some adult situations.*
(Thanks to GoodReads.com for the summary)
Broken altogether was a bit meh.

I liked it enough to finish it, but it took me almost a week to do so.

The characters were ok, the writing was ok…I just didn't feel the chemistry/passion in any of it.

I did like that this is a stand-alone book.

I think with a tad more editing it could be a really good story.

I'm not a super big fan of the cover either. Better luck next time.