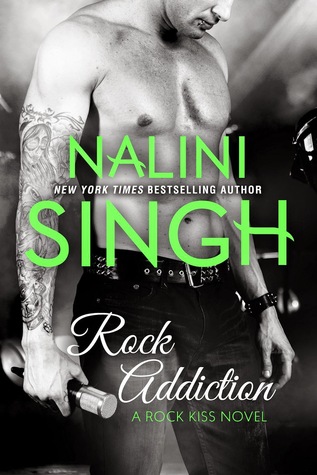 Rock Addition by Nalini Singh
DRC provided by NetGalley for an honest review
Genre:

Contemporary Rockstar Romance
A bad boy wrapped in a sexy, muscled, grown-up package might be worth a little risk…


Molly Webster has always followed the rules. After an ugly scandal tore apart her childhood and made her the focus of the media's harsh spotlight, she vowed to live an ordinary life. No fame. No impropriety. No pain. Then she meets Zachary Fox, a tattooed bad boy rocker with a voice like whiskey and sin, and a touch that could become an addiction.

A one-night stand with the hottest rock star on the planet, that's all it was meant to be…

Fox promises scorching heat and dangerous pleasure, coaxing Molly to extend their one-night stand into a one-month fling. After that, he'll be gone forever, his life never again intersecting with her own. Sex and sin and sensual indulgence, all with an expiration date. No ties, no regrets. Too late, Molly realizes it isn't only her body that's become addicted to Fox, but her heart…
(Thanks to GoodReads.com for the summary)
Rock Addiction was an enjoyable read.

I liked Fox and Molly.

Some the situations are a bit reused, but I love Nalini Singh so much in her PNR work, I can't give a bad review.
Where the story was written well, the story flowed smoothly and the characters were ok – I don't think I'm going to read more in the series.

I think I like her PNR better.

I think the changing POV's worked well for the story but I didn't like the lack of mystery/action that her PNR's pull you into.

I guess I'm not a fan of how do we get together/how do we stay together plots…I needed more.

Better luck next time.